Preschool Programs
Golden Pond School looks at the curriculum as a whole continuing process from Twos through Junior Kindergarten where children are taught skills and concepts that develop in complexity and rigor over the preschool years. This is done through active learning that that focuses on the whole child in a developmentally appropriate manner.
ENRICHMENTS
All of the GPS programs are enriched with Music, Art and Spanish. STEAM is also creatively integrated into daily lessons. Parents can extend their child's day at school with Lunch Bunch, a structured lunch and play time that gives children a chance to enhance their social skills outside of the classroom. Soccer is offered as an optional activity with 30-minute group sessions in the Fall and Spring led by Happy Feet.
An introduction to music in a manner that is developmentally appropriate is part of every program. We correlate our Music & Movement program with our monthly themes to encourage learning through musical play and song. Our creative Music Specialist, Tracy Foster, helps children create sound by experimenting with a wide variety of hand-held instruments while developing both motor and social skills. Hearing the subtle differences in sound and pitch also increases phonemic awareness.  Through this program we learned that when combined with printed words and verses, Music & Movement also greatly improves early reading skills.  Our amazing results have led to GPS teachers presenting our impressive strategies at the Virginia State Reading Association (VSRA) conferences yearly since 2012.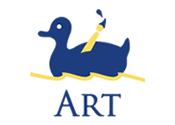 The Art program at Golden Pond School encourages every child to stretch their creativity and imagination and to have fun! Children work with a variety of media and experiment with abstract art, self-portraits, painting, and three-dimensional work. Each year our students display their masterpieces at the annual GPS Art Show. The evening event is a student and parent favorite. Each year the Art Show grows with the imagination of our talented Art Specialist, Maggie LaBillois, incorporating interactive art exhibits. Additionally, specialty Art Summer Camps are available each summer.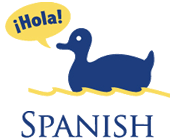 As part of introducing children to a broader world, Golden Pond School offers a fun and educational introduction to Spanish on a daily basis in our Threes, Explorers, Fours, Junior Kindergarten, and Kindergarten classes. The charismatic Spanish specialist, Magnolia Inmon, focuses on making students comfortable with the Spanish language while playing kinetic games, singing silly songs, and exploring interactive books. The exposure to another language at an early age lays an excellent foundation that can help children succeed in later grades.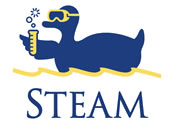 As it is widely acknowledged that literacy is the cornerstone of all learning, the manner in which we teachers approach literacy is essential. A school's approach to literacy sends all kinds of messages to students. For instance, we could tell them that print is all about phonemes and decoding as we sit them in front of a workbook. Or we could announce to them that unlocking the secrets of print is an exciting journey that will simultaneously unlock the secrets of the vibrant world around them as we delve into interesting projects. We prefer the latter – wouldn't you?!  Our hands-on, science-based activities are built upon the theme-related books that our children are enjoying. On any given day, after reading stimulating and thought provoking classic children's literature.
AFTER SCHOOL OPTIONS
Lunch Bunch
Lunch Bunch is available 2,3 or 5 days a week from 11:30am – 1:30pm. This supplementary program gives children extra time to solidify friendships with in a warm, atmosphere while enjoying lunch. Children participate in creative art projects, science experiments, and other group activities. A hot lunch is served daily or students may bring a nut-free, home-packed lunch.
Golden Pond School partners with Happy Feet to provide 30-minute soccer skills classes for 6 weeks in the Fall and Spring. This program gives children a chance to experience teamwork and develop foot skills, agility, confidence, and physical fitness alongside other Golden Pond School students. The coaches are creative and fun and do a wonderful job of getting the children interested and excited to play soccer.


March through September birthdays (except for Young Scramblers, which enrolls two-year-olds with birthdays in March through May)
October through February birthdays
Golden Pond's rising kindergarten students (4 year olds and junior kindergarten classes) have again exceeded the top end of the Virginia development range for the Phonological Awareness Literacy Screening (PALS).
PALS provides a comprehensive assessment of a young child's knowledge of important literacy fundamentals. This test is an approved screening tool for the state of Virginia, and is an indicator of early reading success. 99% of all school divisions in the state use this tool on a voluntary basis. Educators are then able to use the information from PALS to plan appropriate instruction for each student and to intervene early to prevent reading problems. All kindergarteners are administered this test as they begin their first year in Loudoun County Public Schools.
Golden Pond students have shown outstanding – and improved – scores every year!