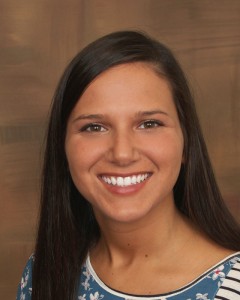 Lizzie Nicolai
Operations Director
At GPS since 2013
---
Lizzie has been passionate about working with children since she was was 15 years old! After spending her childhood and college years in New York, Lizzie relocated to to Ashburn, VA. Her love of baking compelled her to take pastry culinary school classes and then apply her skills at South Street Under in Leesburg, VA. Here she realized baking would be her hobby and children would be the best path for her career.
Lizzie's love of early childhood education brought her to GPS in 2013 where she has taught in our Preschool, Kindergarten and Summer Camp programs. Lizzie has proven to be an invaluable asset to GPS and is thriving in her current role as Operations Director. Her dedication to GPS and attention-to-detail is apparent in all the projects she leads.
Her love of food can be found in her Food Network addiction, cooking and baking, and discovering new restaurants and recipes. Lizzie also loves reading and watching films.
"After years of teaching in many of the GPS Programs, I am uniquely qualified to lead the Operations department. My love of children and GPS is part of everything I do!"
Bachelor of Science
Major: Film
Minor: Psychology
Vassar, NY