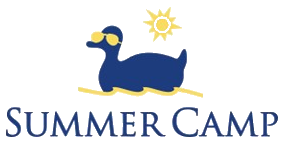 Our Preschool Summer Camp includes ages 3-4 while our School Age Camp is for Rising Kindergartners through Third Graders.  All campers can look forward to art, stories, science, in-house field trips, water fun, games and daily hands-on excitement!  Summer Camp will be led by our professional Golden Pond teachers and staff.
This year we are very excited to offer Half-Day and Full-Day camp options! These options will give your family maximum flexibility to meet your needs and schedules.
Our Half-Day Camp runs each day from 9:00-1:00 and is built around our exciting themes. You will notice that we are offering one-week and two-week themes this year.  The two-week themes enable our campers to cover a topic more completely.
Our Full-Day Camp gives you the convenience of having your child attend from 7:30-9:00 am and stay as late as 6:00pm.  Full-Day options include your choice of Half-Day camp or Specialty Camp PLUS the extended hours that fit your needs.
Some of our camp weeks are on a waitlist.  You will not be charged for a waitlisted week until a spot opens up for you.  We will contact you before adding you to your waitlisted week.
Please note that we are now offering our Drama & Creative Movement Camp to Rising Kindergartners.  Our Art Camp for both weeks 1 and 2 is FULL.
**Please note that our online form provider, Formstack, will be performing maintenance on May 17th from 3:00 am – 5:00 am, which will cause our online enrollment form to be inaccessible.  Thank you for your understanding.